Our most recent video addition just wrapped shooting. Tipping our hat to summer,  "Mommy Milf's Nude Beach Surprise" is truly erotic sun-your-buns fun and sexy goodness. Speaking of tipping our hat, we must give a tip of the hat to Jackie Stevens and all of her naked splendor giving us another unparalleled erotic performance for the history books.
The video will be part of our initial membership level release this September.
Video overview as follows:
Mommy's Nude Beach Surprise – MILF Mom takes unsuspecting young man to the Nude Beach
Exhibitionism, Taboo Story, Big Butt Fetish, Shaved Kitty Masturbation
Joey leaves his babysitter behind to go to his friend Tommy's house. When he discovers that Tommy happens to be away Tommy's Mom feels bad and decides to try and make Joey feel better. To cheer him up she asks him to accompany her to the beach. When they arrive Joey is shocked when 'Mommy' begins to remove her bathing suit and parades in the Nude. Joey decides that this is his chance to confess his crush on her among other things, especially now that he is 19 and all grown up. He convinces her to hike with him nearby and eventually to hike naked so he can continue to admire and explore her amazing, sexy body the way he has always dreamed of doing. Mommy can't but help getting excited by all of this and shows Joey how she pleasures herself. Needless to say Joey does not feel bad anymore.
As always we tend to aim our cameras at Jackie's awesome 'PAWG' bubble booty butt. Hard not to fixate on it, as you can imagine.
We filmed on a nudist beach, and it was funny to see the reactions of naked observers when we did the initial scenes of Mommy going for a swim in the ocean. When they arrive back at the beach to dry off Joey begins to confide in Mrs. S. Because Joey's crush goes back a number of years it excites him to ask Mrs. S. if he may call her Mommy. To his delight she allows him this privilege. On that note Joey decides that given this opening he can confess various fantasies and because she thinks he is "charming" Mommy gives in and starts to indulge his boyhood fantasies.
Once Joey gets Mommy to hike naked in the wilderness he becomes lost in a world of erotic delights. Although the elements of the desert like hiking terrain are somewhat harsh, Mommy (Jackie) bares it like a real sport and caught up in the moment she becomes quite excited. Eventually losing control and giving Joey more lovely surprises.
See the teaser preview on our home page.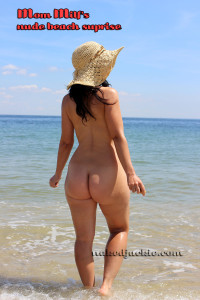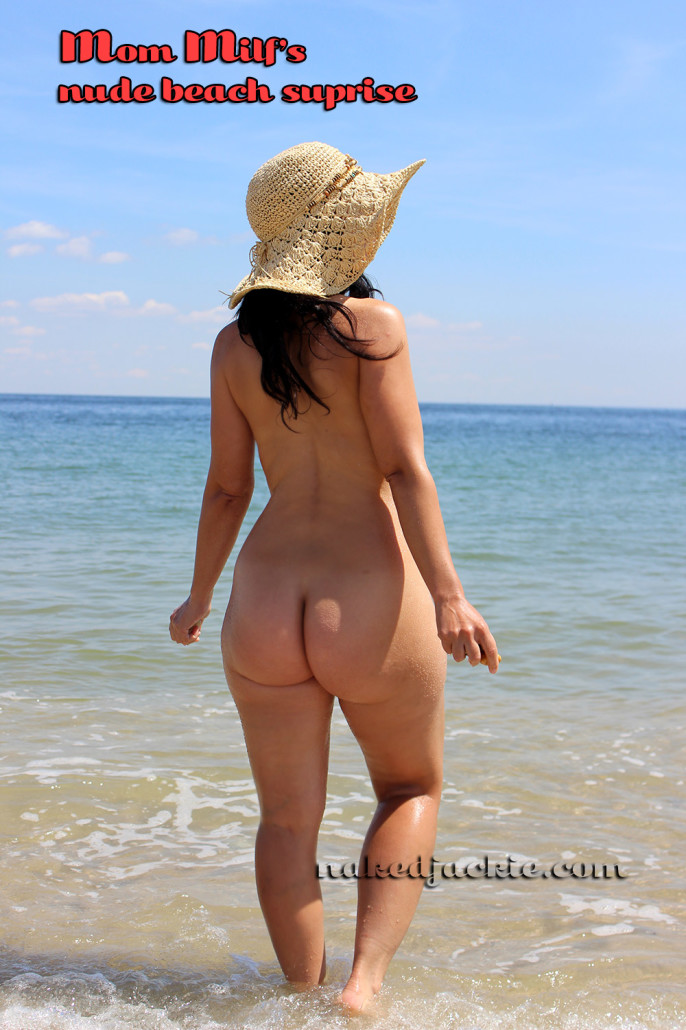 http://nakedjackie.com/wp-content/uploads/2014/07/logop.jpg
0
0
Joey
http://nakedjackie.com/wp-content/uploads/2014/07/logop.jpg
Joey
2014-08-23 20:13:33
2014-08-27 11:04:13
Jackie Stevens Nude Beach Surprise