...and so we lead into September after releasing the introduction to our new feature series "Auntie Jackie's Day Off - The Outdo-orgasm. The series starts out with Auntie Jackie saying high from the outdoor trails in a cute little summer dress. As things pick up you discover that is pretty much all she is wearing. This intro segment will tease us into part 2 which will feature more nude trail romping and close-ups until Auntie J is nearly caught by two hikers. This causes her to go into a frenzy of nude outdoor masturbation where she finally has a shuddering climax right on the open trail totally naked. Part 3 will feature Aunt Jackie running around the beach completely nude in the midsts of many outdoor beach goers.
We have a large photo set on tap to accompany the feature movies. I guess we could say September is Aunt Jackie Outdoor month!
We also shot some amazing pantyhose footage to be released in the not so distant future as well.
For all of you loyal members, as always thank you for the support as it is greatly appreciated.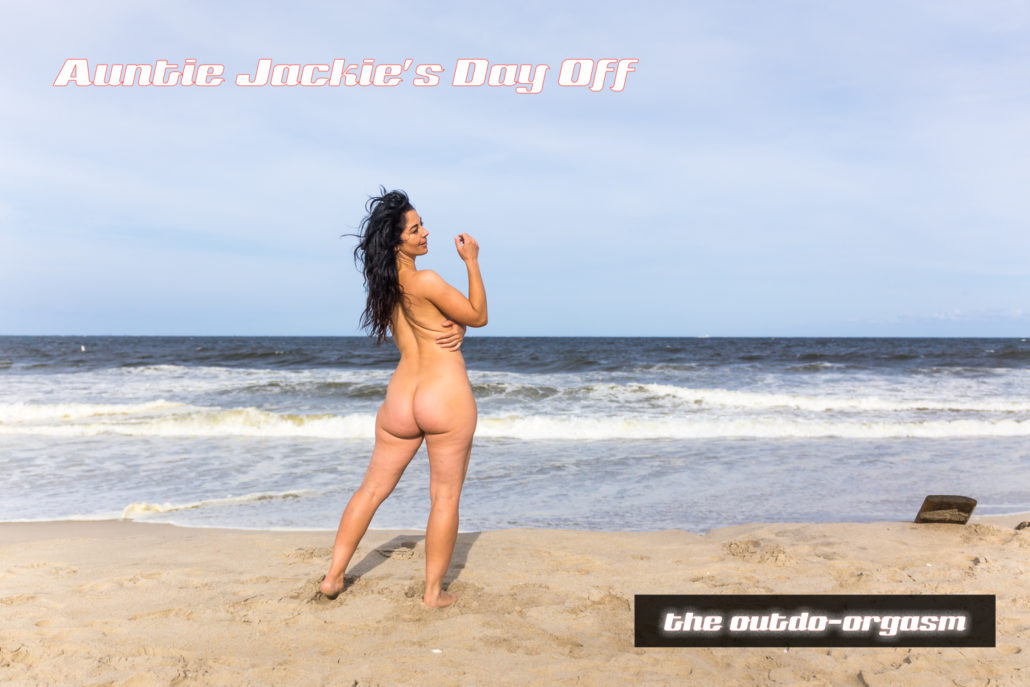 http://nakedjackie.com/wp-content/uploads/2014/07/logop.jpg
0
0
Joey
http://nakedjackie.com/wp-content/uploads/2014/07/logop.jpg
Joey
2017-08-31 11:39:06
2017-08-31 11:39:06
Aunt Jackie's Day Off Outdoor-gasm