Jackie Plays Jackie in Being Stood Up Sucks II on 10/15/2016
This was a fun theme so we decided to play it out in a different scenario in this second feature release of Being Stood Up SUCKS. Here is a bit of detail for you. Jackie is ready to play, all primped sporting  high heals and lingerie. Unfortunately her friend does not show up for this super yummy treat, amazing as that might seam. Jackie needs to get her pent up horniness out and proceeds to entertain and attempt to lure a few construction workers across the way. Her exhibition gets her hotter and hotter as she describes every detail of her dirty little mind for you to enjoy.
Just a small note, we nixed the musical accompaniment all together with this edit so if you prefer more or less music let us know. Feedback is always welcome at support@nakedjackie.com
Hope that you all enjoyed the OCTOBER SURPRISE, Dirty Dancer-size. This 7 minute video is an extra gritty, fun show of Jackie dancing slash working out naked. Although you might have seen a Dansercize video we put out before you have not seen this one. The spread squatting in this one is outstanding!
We have part 2 of 'Being Stood Up SUCKS II" on tap. We have an older production called "Snowed In" on tap. Also working on some outtake videos for you which has never been done before on NJ.
Pre-planning on some new themes, outfits, characters, lesbian fantasies, possible locations and general production ideas are in the works for the coming months. We want to take it up a notch so chime in!
To all who have been members and supported our site, we are very grateful. Every little bit helps us keep moving forward. Thank You!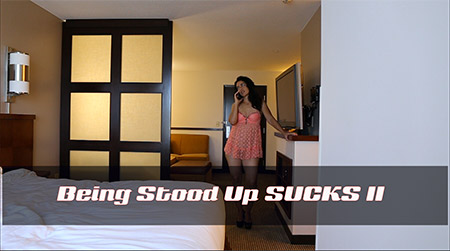 http://nakedjackie.com/wp-content/uploads/2014/07/logop.jpg
0
0
Joey
http://nakedjackie.com/wp-content/uploads/2014/07/logop.jpg
Joey
2016-10-15 07:33:59
2017-06-23 13:39:58
October 2016