You Wanted the Best!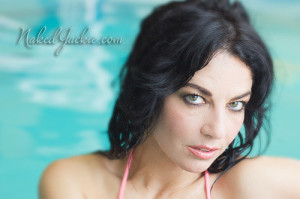 You wanted the best; you got it, the Hottest Naked Girl in the World – Jackie Stevens!
One year ago Jackie Stevens began shooting video and still photography for NakedJackie.com, so it is with much excitement that we announce the birth of NakedJackie.com and this opportunity to offer our very unique erotic videos to you.
For those of you who do not know Jackie Stevens, Jackie's enormous talent and diversity creating erotic images and video is broad, beautiful and it never ceases to amaze. Our mission statement became crystal clear; we need to present Jackie Stevens Naked everywhere possible. This whisper from the gods increased in volume until we could no longer ignore the calling! Once acknowledged many cool, fun and erotic characters began materializing for Jackie to portray. Although seemingly common characters in some cases the nuances she brings to the table are an integral ingredient in Jackie's uniquely magical ability to emanate pure erotic energy on camera. We will provide our video for you in High Definition, of course!
---
Some Titles already filmed and slated to be released on nakedjackie.com are as follows - all starring Jackie Stevens Nude and Natural:
Mommy's Nude Beach Surprise - MILF Mom takes unsuspecting young man to the Nude Beach
Exhibitionism, Taboo Story, Big Butt Fetish, Shaved Kitty Masturbation
Joey leaves his babysitter behind to go to his friend Tommy's house. When he discovers that Tommy happens to be away, Tommy's Mom feels bad and decides to try and make Joey feel better. To cheer him up she asks him to accompany her to the beach. When they arrive Joey is shocked when 'Mommy' begins to remove her bathing suit and parades in the Nude. Joey decides that this is his chance to confess his crush on her among other things, especially now that he is 19 and all grown up. He convinces her to hike with him nearby and eventually to hike naked so he can continue to admire and explore her amazing, sexy body the way he has always dreamed of doing. Mommy can't but help getting excited by all of this and shows Joey how she pleasures herself. Needless to say Joey does not feel bad anymore.
Wild Cat – Sexy tail of a Kitty in Heat
Exhibitionism, big butt fetish, masturbation, wild animal domestication
After growing up alone in the rural woods as a young lady Wild Cat learns the ways of the local Mountain Lion's and becomes so stealthy in fact that she roams her wooded territory totally naked with no fear of getting caught. She even has her home nestled into a camouflaged wooded sanctuary. When she chooses to reveal herself to an attractive hiker they both realize that they have lots in common. WildCat gets dolled up and shows up at the hikers house unannounced and the hiker continues to tame what all should consider the most beautiful creature ever known to man – The Wild Cat !
Ms. aaS – Ass Therapy at its finest
JOI, Big Booty Worship, Hairy Bush, Erotic Psychotherapy
Joey is referred to sex psychotherapist Ms. S. (pronounced Ms. Ass) by his private teacher Professor Jackie. Because Joey is a special case Ms. Ass uses an aggressive form of shocking exhibitionism and assertive jerk off direction to help Joey have a major breakthrough. Joey is convinced that he needs much more of this type of therapy. You will be too.
Dirty Sitter I – Horny Babysitter fixed to be caught by Daddy
B&D, Big Booty Worship, Booty shaking, taboo, very hairy bush
JJ, Joey's babysitter thought she had some alone time so she decided to dance around naked and explore her hairy pussy, convinced that Joey's father was away for work. What she did not know is that Joe Sr. came home and secretly caught JJ in her naked splendor. Joe, unable to control his urges any longer gets caught in the act himself and afraid that he might be called out he decides to convince JJ with a little bit of secret fun and bonding resolution to keep this to themselves.
The Lone Milf – Horny Exhibitionist Milf gives a big Surprise
Voyeur, Exhibitionism, Butt Fetish, Masturbation
Lone Milf decides to take a break from her hectic life and get away to a local hotel for a hot swim, workout and some R&R. She gets hit on by a businessman from out of the country and although slightly annoyed by him she eventually gives in and allows him the surprise of his life by fulfilling his crazy voyeur fantasy. Little had she realized he had already gotten an eyeful by spying on her masturbating in the poolroom shower?
Hot for Teachers Pet – Horny Professor takes on Pet Private Student – 101
Hairy, taboo seduction, and of course Professor Jackie's amazing Assets
Professor Jackie is a Professor of Human Sexuality and teaches at a prestigious Ivy League university. Summer Break has just begun when her most eager student catches her on campus and convinces her to tutor him. Little does he know that he will have the lessons of a lifetime when Professor Jackie initiates this young boy into the art of seduction, getting in touch with one's own sexuality and ultimately takes him into her private laboratory for some scientific exploration of her exceptionally beautiful assets.
Dirty Babysitter Bondage – Big Booty Babysitter gets Tied Up
Light bondage and discipline, butt fetish, hairy bush
JJ used to babysit for Joey, and when Joey finally meets up with is long lost crush after many years he cannot resist his urge to turn the tables and do some of the kinky things that he used to fantasize about. In order to accomplish this he must resort to a bit of trickery and outright bondage in order to have his way with her.  JJ resists and tries to get away but secretly enjoys being disciplined, spanked and told what to do. In the process she displays her amazing butt in a very candid way.
Fire & Ice, Field of Dreams - Naked Season; Nude in Nature
Outdoor voyeur & exhibitionism plus shaved kitty masturbation
A beautiful montage of nudist freedom, shot during summer's heat as well as in winter weather Jackie demonstrates how much she enjoys to be Naked – especially when she can romp around in a field or the woods and feel Mother Nature all around her nude body. This Video compilation spans summer to winter and a lucky camera in the right place to catch some outdoor naked free spiritedness and a few private erotic moments.
Who's the Boss – Nympho Secretary gets her way with Boss
Exhibitionism, flashing, power exchange
After returning from a long trip Jackie needs work. She lands a secretary position at a local marketing firm and when she arrives she realizes that Joey, the boy she used to baby sit, is now her boss. Remembering what happened to her last time they met as adults (see Dirty Babysitter Bondage) she decides to tease him and make him crazy and horny on the job. Eventually, well you guessed it – she becomes the boss!
---
We will be releasing many of our video's in a membership section in September 2014, all offered in high definition resolution. The feature videos will all run somewhere around 15 minutes in length with no frills. We would also like to offer some high-resolution photo sets as a bonus. The plan is then to release at least one Video Title a month with periodic supplemental materials including high resolution photos, outtakes, and shorter video clips. New Video Productions in the works. Jackie Stevens' long list of extensive accomplishments can be seen on her modeling profile:
Director Joey S. has only one statement at this time; he intends to squeeze some fresh creative juices into this genre. We welcome constructive comments and ideas on our blog and hope to make all of you converts to nakedjackie.com.
Yours Truly, NakedJackie.com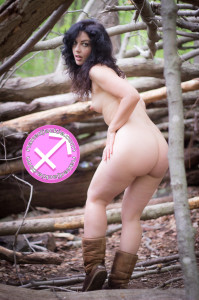 Rare sighting of The WildCat
http://nakedjackie.com/wp-content/uploads/2014/07/logop.jpg
0
0
Joey
http://nakedjackie.com/wp-content/uploads/2014/07/logop.jpg
Joey
2014-08-03 12:08:37
2015-02-13 20:53:41
You got the best, Jackie Stevens completely naked!