March marches to the demand of more amazing Jackie Stevens erotic entries to NakedJackie.com
We recently added "Out-Taken Booty-Shaken" to our members area. Not sure about you but there is something about the hottest, roundest booty in the world shaking, and bouncing in perfect rhythm. Reminds me of when I was young and I would watch a sexy teacher walk in front of me while I fantasized about touching and smelling her rocking buttocks. Anyhow we grabbed some booty- butt, earth-shaking outtakes from 3 movies and this equated to our second February update. Hope you are enjoying it. I am sure we will have another short someday again this year, packed with pure booty shaking.
Coming up mid March is '70 Shades of Grey' part 2. We are sure that our VIP's have been enjoying part 1 '67 Shades of Grey' and this continuation of the story is bound to please all the more. After determining that 'J' is interested in Mr. Grey she signs his contract and submits to being his slave. He certainly has his fun with her and she enjoys every moment. 'J' becomes more and more lost in ecstasy. As erotic feelings build, she shows that she is willing to do what it takes to please her master.
Last but not least we would like to mention our slated for April feature, entitled 'Mom MILF - Bitch in Heat'. This story line is a continuation of Mom MILF's Nude Beach Surprise. The video will begin with a very hot and horny bitch, Mom MILF, who ventures out into her apartment complex looking for people to expose herself too. To her disappointment there are not many people around so she returns to her apartment and decides to take some of the edge off  by rubbing her hairy, motherly pussy . During this hot masturbation session she is surprised by her son's good friend Joey, who has snuck in on her room and has been a voyeur to Mom MILF all the while she thinks she is in private. Good thing they are all alone because Mom MILF forgives him and decides that she wants to be Joey's Bitch. She continues by offering him a menu of sexual delights to choose from.
Lot's to look foreword to, Pre-Production has begun on yet another fetish filled feature, just for all of you Jackie Stevens 'Naked' fans out there!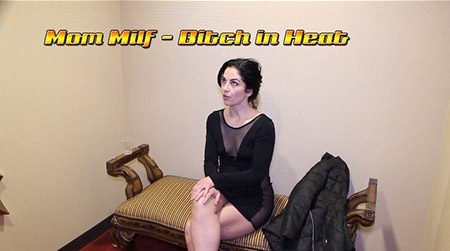 http://nakedjackie.com/wp-content/uploads/2014/07/logop.jpg
0
0
Joey
http://nakedjackie.com/wp-content/uploads/2014/07/logop.jpg
Joey
2015-03-06 23:09:27
2015-04-04 21:10:56
Shades of Grey, Bitch in Heat